Welcome to Rosas Garden Hotel
A Hotel that is proud to be able to quench the desires of all types of people, it makes the idea escape for both the business travelers and leisure guests alike.
Rosas Garden Hotel has emerged to be one of the most preferred standard hotels in Manila, Philippines. All rooms are tailored fit to meet and surpass your expectations, with its professional and highly trained personnel in meeting every specific need of our clients with warm smiles, distinct efficiency and service that come from the heart.
Rosas Garden Hotel is accredited by the Philippine Department of Tourism.
Rosas Garden Hotel is conveniently located at the Heart of Historical City of Manila, the gateway to the Islands of the Philippines. We are practically 30 minutes away from both Manila International and Domestic Airports and 15 Minutes away from Manila International and Domestic Sea Ports.
Rosas Garden Hotel is a 22-Hotel Room, relatively small, where every guest receives our personalized service. Every guest gets to know each other pretty well. It is your home away from home at the heart of Manila. That is why our guests keep on coming back.
Read more
Accommodations
Luxury and Comfort Awaits You
Experience unparalleled luxury and comfort at Rosas Garden Hotel. Our exquisite room accommodations are designed to provide the utmost relaxation and convenience for our guests.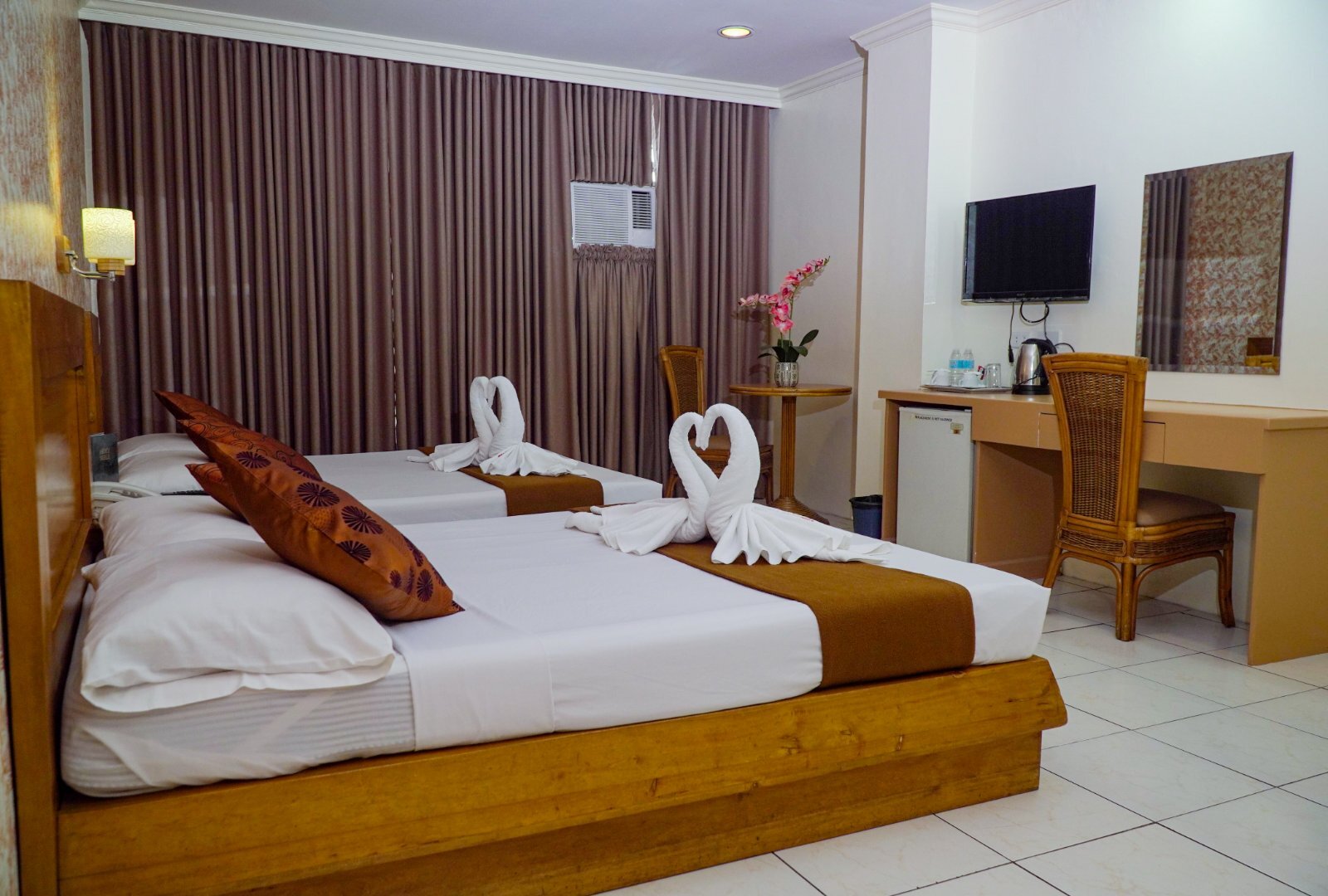 Deluxe Room
The spacious deluxe room in restful ambiance with 2 queen sized bed, cable television and all other room amenities like air conditioned, mini ref., mini-bar (upon request), in-room Bottled Water, Coffee and tea making, Electric Kettle, Private Bath with hot and cold shower and IDD/NDD Telephone system. There are adjoining rooms for big families.
Learn more
Dining
Mercedez Café and Restobar
Here at Mercedez Cafè and Restobar you can enjoy sumptuous dining experience, it is also the perfect place to hang out! Wait for your friends, have meal with your family, or simply relax and while the time away you can also have your favorite drink and Bar Chow,pulutan, make acquaintances or socialize during your stay in the Hotel. You can also request to set videoke to sing-along with friends or family.
Learn more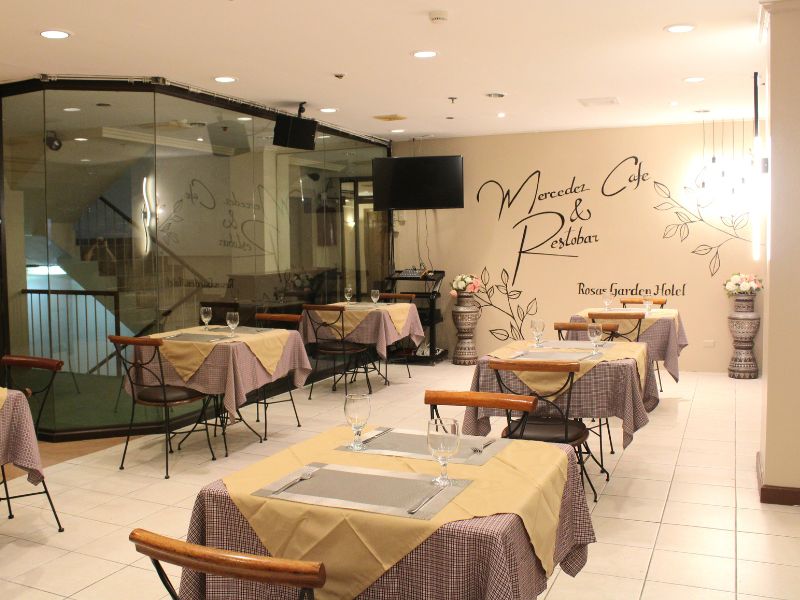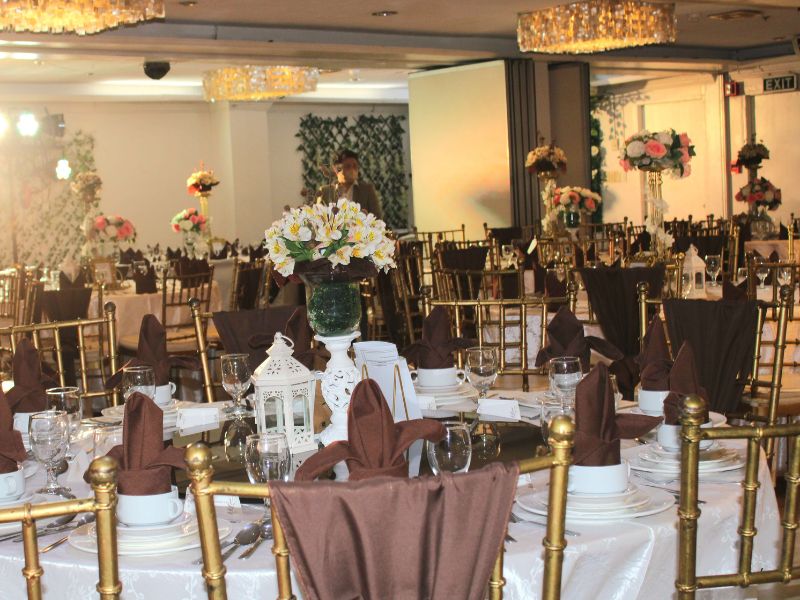 Celebrate
Momentous events calls for a celebration. Rosas Garden Hotel is the perfect place for intimate occasions such as Weddings, Birthdays, Baptismal, Anniversaries and other memorable events and even meetings and seminars. Our Function Rooms can accommodate from small gatherings of 30 pax up to big gatherings of 170 pax. Professional, friendly and attentive staffs are trained to cater all needs.
Learn more
Facebook Feed
Stay Connected and Stay Updated: Follow Rosas Garden Hotel
Experience a world of comfort and luxury at Rosas Garden Hotel. By following us on Facebook, you'll never miss out on the latest happenings and exclusive offers. Stay connected with our vibrant community and be the first to know about our new services, special packages, and seasonal events. Whether you're a traveler seeking a memorable stay or a local looking for a delightful dining experience, our Facebook feed will keep you updated and connected to all the exciting developments at Rosas Garden Hotel. Join us today and let us take you on a journey of unparalleled hospitality.
Reach Out to Us
Feel free to contact us at Rosas Garden Hotel for any inquiries, reservations, or assistance. Our dedicated team is here to provide you with exceptional service and ensure a memorable stay.
Contact Us